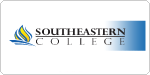 Selected School: Southeastern College
Description: 

Southeastern College Offers Career Education Designed for Working Adults




As a student at Southeastern College, you will gain the training, skills, and knowledge you need to start a rewarding career in growing occupations such as practical nursing, emergency medical services, medical assisting, massage therapy, and pharmacy technology. Our career-focused programs and flexible class schedules make Southeastern a great choice for busy working adults.




Why Southeastern College



At Southeastern College, we'll prepare you for a new career in as few as eight months. Career placement assistance is available for graduates.
Our flexible class schedules fit your busy lifestyle. Whether you attend classes during the day or in the evening, you'll know your complete schedule before you enroll, enabling you to successfully juggle school, work, family, and other responsibilities.
You'll learn from dedicated instructors with extensive, real-world experience in the fields in which they teach. Small classes ensure personalized attention for each student.
Southeastern College provides career education that simulates the real world, so you can begin using your education immediately on the job.
Financial aid is available to those who qualify.
Accreditation
Southeastern College is institutionally accredited by the Accrediting Commission of Career Schools and Colleges, 2101 Wilson Blvd, Suite 302,
Arlington, Virginia, 22201. Further information may be obtained by contacting the Commission at (703) 247-4212.
Show more
Tell us about yourself so we can provide helpful info about this school